November 25th, 2012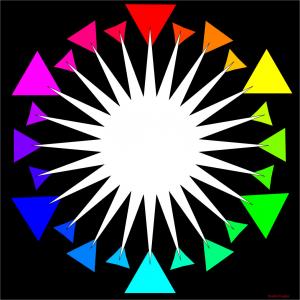 When I first found the Abundant Artist website, I was searching for artist
services and help in reaching out. A detailed model to follow in otherwords
hope. After many years of struggling with mundane life (raising a daughter on my
own/working hard for years at jobs I hated). My later expanded family
(Husband and two sons) decided; that I should return to studies, finish my
degree and open up an Interior Design Studio. Well its working in a different
direction at the moment, but I am ok with that..once I am established getting
through the last year of a BS Degree will be easier then struggling through. Now
with the help of ArtEmpowers (dot) me my career is on its way and exposure has been
good. Sales have not come yet but its only been 30 days since I started offering
my works( after finding a print on demand site that filled my needs) I have had
1000 vistors to my online gallery/bow.. At one time we invested in a used hp
large format printer, its just crushing to not be able to get or afford the ink
carts once I gain capitol or investment sources I am planning on offering a
limited edition of the series prints signed All Original works are staying with
the studio as investment property equity source. The Big Dream? if there were no
limits?.. Ronda Designs Studios. look out Disney/wink. For now if they want me
to freelance/shrug it can be done. The print on demand site I am using has an
ABC/Disney liscensing program agreement with Artists so I guess its not
impossible. They call offer, you get to decide, I checked out the
agreement/salute. They give you an extra $100 bucks over what you wanted per
item so if they want say 1000 pictures for one of the hotels it gets
profitable. I have over 400 good shots from our visit there last year.They pick
up on those for posters too interesting for the photographer in me and you.

My studies have given me a wide scope in design, starting from an Artist at
youth. I expanded into Photography, Set Design, Radio and TV in Junior High
through High School. Later as a returning student;at the technical College level
I took up Residential Design, gaining insight into architectural design and
construction technologies( I was the only single Mom whom could remodel, change
the plumbing and light fixtures for miles/lol). Habitat for Humanity and
National Association of Home Builders were a few of my extra activities at that
time. At present the credits earned then, were transfered into a BS Interior
Design Accredited Degree from the Art Institute of Pittsburg online. Having one
year left, ( I have taken a break/stress and family things I do not want to
discuss) once that mountain of education is climbed I will expand to offer those
services, even distance design. My heart is here in Wisconsin, I may travel but
will never leave her. Now distance doesn't mean I can not succeed. I truely
believe that now because of ArtEmpowers me.

So the domain that has been my elocker for work for over 15 years. Now is
open to public as a drop point/still has major storage of presentations, designs
and etc(hidden files)..and my site at Fine Arts America leads into Gallery and
other links there. So to not confuse the viewer, I opted to use more links that
open a window to each gallery (keeping the main window open) I do not want to
lose them until they have checked out the entire site. If I can get them to sign
up for the Newsletter then it gets fun. Am planning a Vlog with some friends
that are just as excited as I am. After years of fighting the starving artist
mindset, I would like to introduce people whom are paying it forward and
supporting the arts. And the Artists I find living the abundant lifestyle
locally, they will be willing for the free advertising. I can get out there
networking and finding services needed too/Galleries and various events. The
very people I interview will inturn give me advertising by sending people to come
see the vlog on my site! /wink I think this is gonna be a big help in local
marketing for me.

The name of my newsletter/vlog is going to be "Designing Futures" and comes
from a sociology college course assignment/lol. So this will be fun, I can use
what I have learned in many ways. My friend whom wants to be my assistant,
Husband whom fancies himself a writer someday and I are ready to get out there
and play, I will share/so happy to have others like me to be inspired by..and
grow with. We have a local music studio that is willing to give us an
interview/plans are coming together let's all be excited! Am planning on asking
a few friends from the area cultural arts center here and also the Heart of
Wisconsin is where I met the now Head of the Chamber of Commerce here/tip of
the hat. really starting to believe everything happens for a reason,
mystic but just fate, let the journey give us wings.